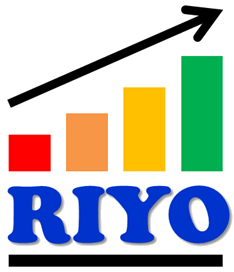 Affordable technology adoption for manufacturing companies with
RIYO suite of solutions for QUALITY, PRODUCTION and MAINTENANCE management
OpExWorks Solutions offers modules of their solutions suite for free to use. You may use them for your day to day operation without any time limit. OpExWorks provides users with a full featured license with some limitations on data that can be generated. For details please refer to the end user license details.
You may choose one or more module for your use. The available modules include following..
This is a closed loop complaint management module from registration of complaint, its analysis in 6W2H or 8D format and required improvement actions either in form of Kaizen, CAPA and Pokayoke. A must have module for every manufacturing unit.
Gain complete control over production process with calculation of man hour efficiency, machine hour efficiency, OEE and production process losses analysis.
A proactive approach towards parts quality management, you can monitor to gauges calibration and maintenance process with timely alerts and document uploading provision
Monitor all audits from planning to execution, recording of non-conformities, track resolution of NC's and related MIS. Also monitor part wise compliances either one time or repetitive with alerts and backlog monitoring.
Gain access to both preventive maintenance and breakdown maintenance modules. Monitor MTBF, MTTR, % Downtime trends with many operations KRA's and graphs.
Single window and dashboard for monitoring all suppliers activities related to customer complaint management from raising of complaint, its analysis and resolution by suppliers using an improvement action of either Kaizen, CAPA and Pokayoke, with assessment of suppliers actions by customer



Get Your Free Account
We'll never share your email with anyone else.
Required to authenticate users from business organization

Closed loop Customer complaint management
Gauges Calibration
Audit & Compliance management
Production & Productivity management
Maintenance management
Supplier Portal




Absolutely FREE

No payments or guarantees required, Just sign up and start



Full Featured

Experience the power of OpExWorks Solutions with full featured trials



Easy and Quick Setup

No downloads required, Setup your trial quickly and easily.




Account Setup Assistance

Our Support team will assist in setting up your Account and prepare the Master data



Use Your Own Data

Get the real feel of the solutions with your company data



Support Available

Online support available. Enjoy a hand holding experience with our support team

Mon – Sat 09:00 – 18:00
We are open on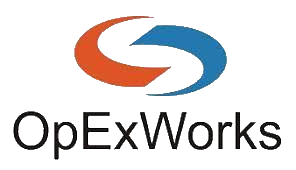 OpExWorks Solutions Pvt. Ltd.
USA - 208, Curlin Circle, Milpitas, CA – 95035, USA
General information: +1 801 232 4344
India - 303, Wallstreet 24, Motiram Nagar, Off Mumbai Bangalore Highway, Warje, Pune – 411058, India
General information: +91 838 006 9538